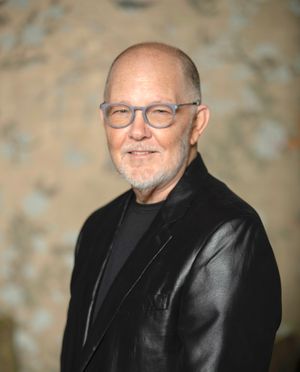 Kirk Dearman is a singer/songwriter/pianist with a contemplative heart. He is known as a pioneer in the area of worship and the arts.  This award winning songwriter/pianist has performed in Israel, Germany, Holland, Switzerland, Belgium, Italy, Austria, France, Denmark, Spain and in the UK. 
Kirk received acclaim for his award-winning project entitled, "Song of Songs," from Solo Piano.com. 1n 2018 he received the "Entertainer of the Year' award in Nashville, from Miller Piano Specialist.
Drawn to the piano at age five, he studied classical music and developed his 'sensitive' touch on the piano. Early on, he was recognized as having an exceptional gift at the piano. Kirk had his first song published at 18, and by age 20 he had toured the world with the Continental Singers.
Teenage Sweethearts
Kirk married his teenage sweetheart, Deby, and together they moved to Azuza, California, where he became the lead singer for the band, Sound Foundation, based at Azuza Pacific University.
150-Voice Choir
After returning to their home town of Dallas, TX, Kirk and Deby became involved in the music at their church. Kirk was soon hired as the youth choir director, where he built a strong 150-voice choir that sang black gospel, toured and recorded. At the same time, he was working as a singer and pianist.
Move to Europe
In the midst of raising a family, Kirk and Deby, along with their two little girls, eventually moved to Europe to work with long time friends and fellow artists, Jim & Anne Mills. They spent the next seven years co-leading a performing arts company that now thrives as Creative Arts Europe, led now by the Millses. Touring many of the great cathedrals of Europe with musicians and dancers, the Dearmans sang their way into hearts all across Europe.
#1 Song
While in Europe, the Dearmans were still writing songs, but had no idea that their song, "We Bring the Sacrifice of Praise," was becoming a favorite in churches across America. The song went on to be #1 with Christian Copyright Licensing for five years, stayed in the Top Ten for ten years, and is now a worship classic, sung in churches world-wide. Many of their songs are also included in church hymnals.
Moved to Nashville
Pursued by Starsong Records, Kirk and Deby moved their family from Brussels, Belgium to Nashville, TN. Here they birthed their candlelight worship series, Come to the Quiet, which incorporated the arts, with a blend of reverential contemporary worship and liturgy. They also took songwriting seriously, attended classes and worked to hone their skills as writers. This led them to coach other songwriters and set the Dearmans on a new path with a new focus of helping and encouraging other artists.
Playing The Calm 
Kirk also gave birth to The Calm piano instrumental series. The Calm provides beautiful music and calming melodies that bring peace into any setting. He now has ten successful recordings in this series.
The Next Generation
Presently, the Dearmans are reaching out to the next generation of creatives with arts conferences filled with encouragement! Kirk says, "We've 'been there, done that' and now want to help those following in our footsteps avoid the pitfalls and become world changers."
A Nice Surprise
Kirk's CD, Song of Songs, was nominated for the 2013 Album of the Year on SoloPiano.com!
He was the winner in his category! In 2018 Kirk was awarded 'Entertainer of the Year' in Nashville, from Miller Piano Specialists.