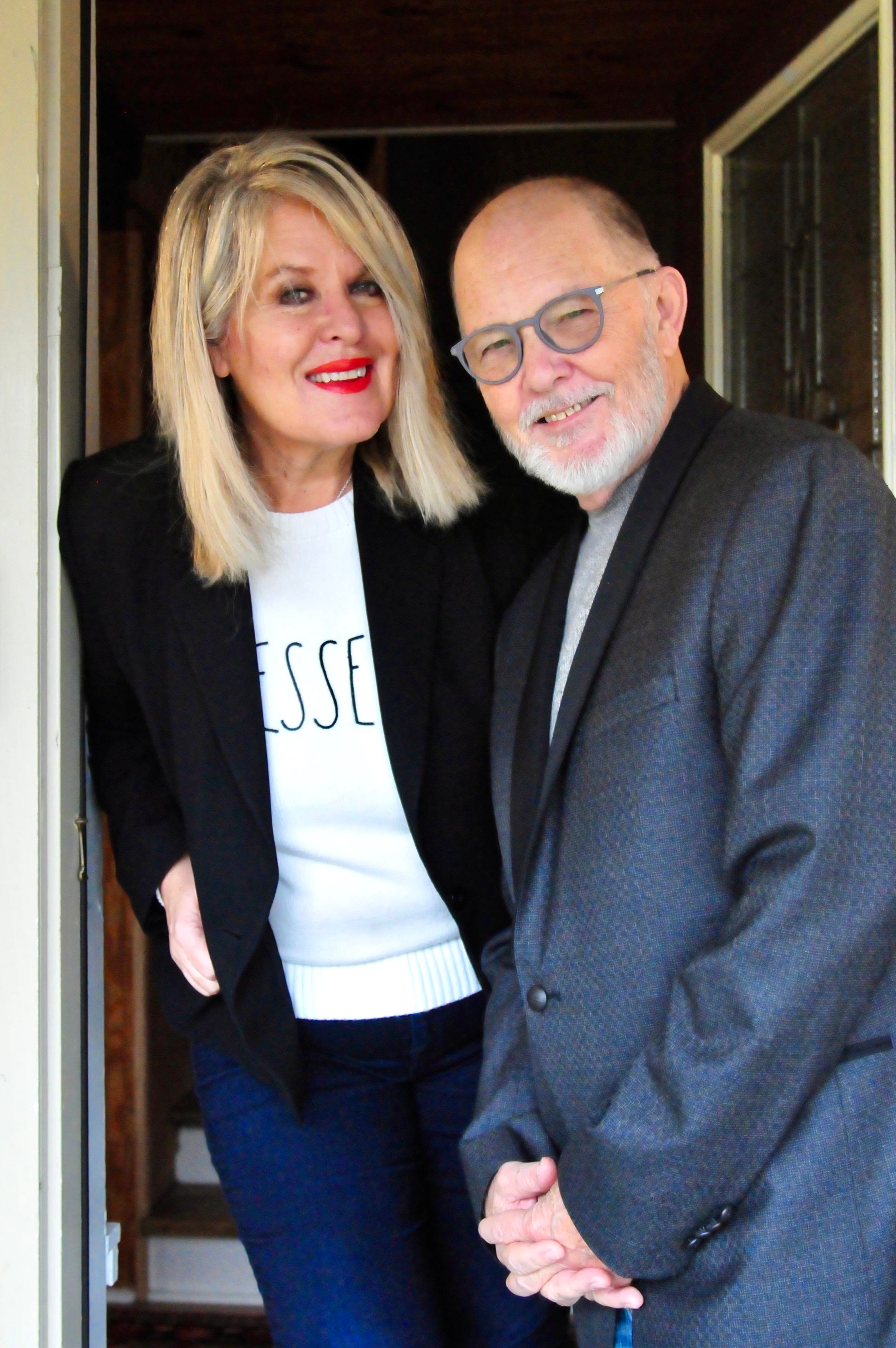 Kirk and Deby Dearman
Kirk & Deby are pioneers in worship and the arts whose songs have been recorded and sung around the world. As teenage sweethearts they were introduced to wholehearted, passionate worship during the Jesus Movement and immediately knew that this was what they were created to do.
Shortly after their wedding, they wrote their first song together, "Hallelujah Maranatha." This song traveled around the word and was sung in large gatherings during the Jesus Movement. This gave birth to their calling to be singer/songwriters and recording artists. Deby was modeling in the fashion industry in Dallas, Texas, while Kirk served as a session singer and keyboard player. He also served as a worship leader in the Dallas area and was known for his radio program "Communion With God," where many discovered his gift of leading worship. 
 
Europe Adventurers with a call to world missions, in 1984 Kirk & Deby moved their young family to Europe and settled first in Germany, then in Belgium. While living in Europe they co-wrote a worship musical with co-laborers in ministry and life-long friends Jim and Anne Mills. They joined together teams of professional musicians and dancers and toured cathedrals across Europe for seven years. During this time the Mills launched a thriving international artist ministry/community named Project Exalt!. Today that ministry is still flourishing under the name Creative Arts Europe.
While living and touring in Europe, their song, "We Bring the Sacrifice of Praise" was being translated into every major language and sung in churches worldwide. The song became the #1 song sung in churches in America and ranked in the Top Ten for ten straight years on the charts of CCLI (Christian Copyright Licensing, International.) 

Back to the States In 1991 Kirk and Deby resettled in Nashville, TN, where they were signed as worship writers with Star Song Records, after recording their first worship project in England. They continued to write and have their songs published and recorded by Maranatha! Music, Integrity Music, Word Records and many others.
Come to the Quiet The Dearman's style of soothing, reverential music was birthed through their years of writing music 'worthy of a cathedral.'  This sound was the perfect match for healing ministry. In 1993 they teamed up with Conlee and Signa Bodishbaugh, directors of The Journey to Wholeness in Christ. These two couples ministered together in healing conferences for the next 25 years, leading many in the U.S. and Europe through a journey of personal healing.

During those years Kirk and Deby continued to create worshipful music that would enhance liturgy and inspire awe and reverence. This led to the creation of "Come to the Quiet," a candlelight, multi-sensory, thematic worship encounter that culminated in Communion. These reverential services stirred the senses and drew large audiences. At the close, people would not want to leave because the atmosphere was permeated with the presence of God.
 
The Dearmans were also added to the list of rotating, regular worship leaders for The Billy Graham Training Center, in Asheville, North Carolina. They were paired with such well-known leaders such as Dr. Neil T. Anderson, pastor/author Gordon McDonald,  Voddie Bacham and Christian author Ken Gire.   
Over the years Kirk and Deby have coached songwriters, led conferences for artists, presented "Come to the Quiet' events, nurtured the creative soul, and have encouraged many fellow creatives towards wholeness and purity.  

Nashville Still living in Nashville .... 
Kirk continues to record his calming instrumental CDs, with 15 recordings to his credit. 
Kirk and Deby are psalmists. They're known for their refreshing style of leading worship, with just a piano. Their music is often referred to as ethereal, heavenly, reverential and healing. 
The Dearman's have been honored to work with and lead worship for various ministries. Here are a few . . . 
Kent and Candy Christmas at Regeneration Church Nashville, TN
The Bridge Ministry for the displaced of Nashville, TN
The Bilie Graham Training Center at The Cove, Asheville, NC
The Christian Celebration of the Feast of Tabernacles in Jerusalem
The Journey to Wholeness in Christ Ministres - Us and Europe
Come to the Quiet - US and Europe
International Worship Conferences across Europe  - Love Europe 
DeBron Christian Conference Center, the Netherlands
Project Exalt Tour - Eastern Europe
Creative Arts Europe - based in Brussels, Belgium
James Robison Ministries
Pastor Care Ministries, led by Leanne Payne
Bible Week in UK 
Christ Church, Mobile Alabama 
Exaltation Worship Conferences, Columbus Ohio
Songs recorded by:
Integrity Music
Maranatha Music
Word Music and others
Songs published in various hymnals worldwide